Essensual Resort by Jil Sander is a lifestyle hotel and resort that conveys the basic idea and aesthetics of Jil Sander. The design concept is based on the four basic pillars of simplicity, wellness, harmony and luxury.
The guests of the hotel should go back, reconnect with nature, the people who surround them and themselves.
The concept deals with peace and balance. Mindfulness means paying homage to the moment with the utmost mindfulness. Purposeful, non-judgmental attention to thoughts, feelings, body and surroundings. And not sometime, but now. 
Sustainability is the essence of the DNA of Essensual Resort by Jil Sander.
The essensual Resort by Jil Sander embodies Jil Sander's design and lifestyle philosophy. A stunning, expansive property surrounded by undulating umbrella pines and cork oaks, wild sand dunes, breathtaking rice paddies and over 60 km of pristine white sand beaches. Essensual Resort by Jil Sander is a magical, unspoiled place yet to be discovered. Just an hour from the Portuguese capital, wildlife abounds here. Time seems to stand still and you have the opportunity to experience all that is real and authentic. Rich in cultural heritage, with a hospitable local population, great food and wine, Essensual Resort offers a combination of tranquility and simplicity that inspires and reminds us of the magic of experiencing more with less.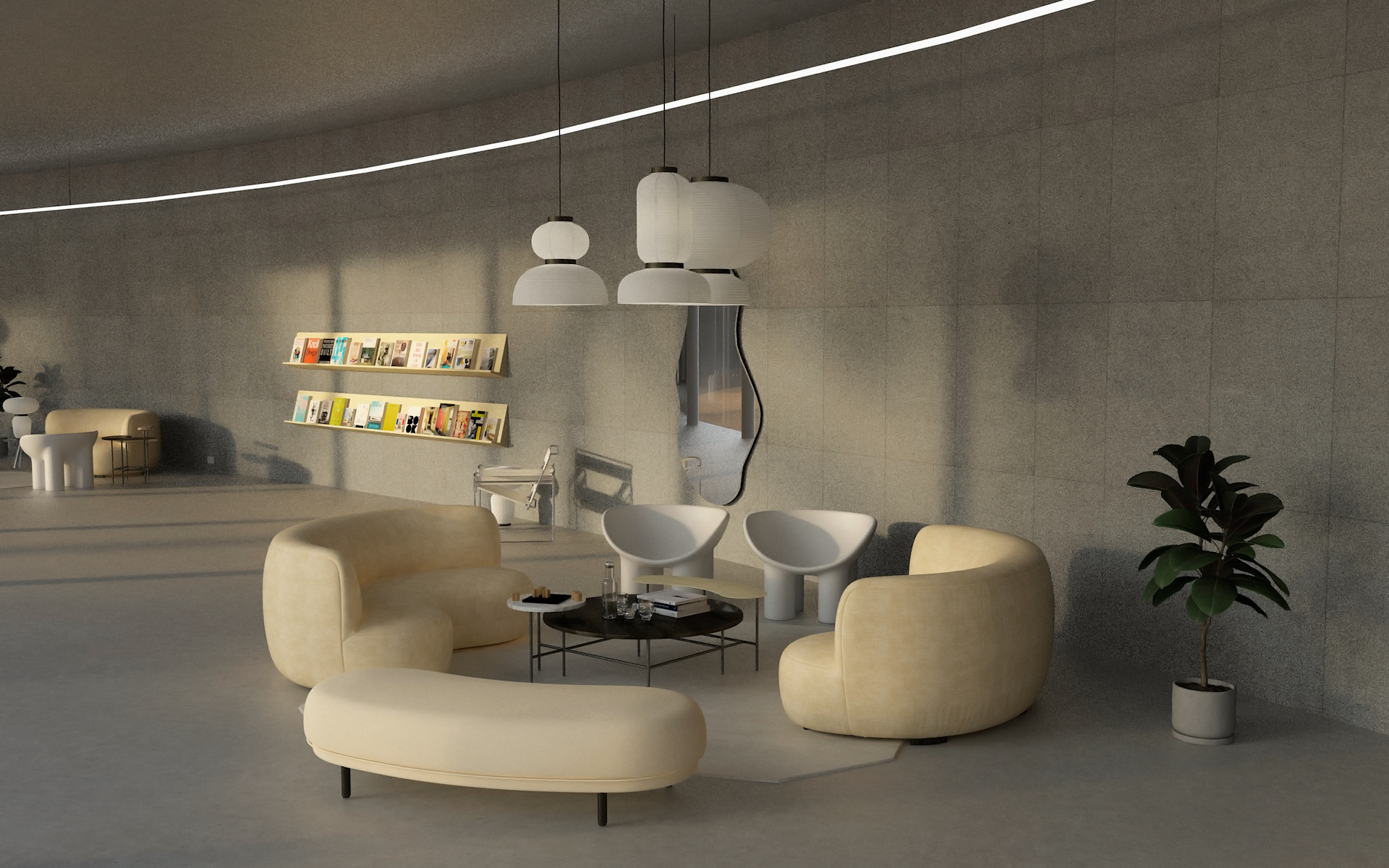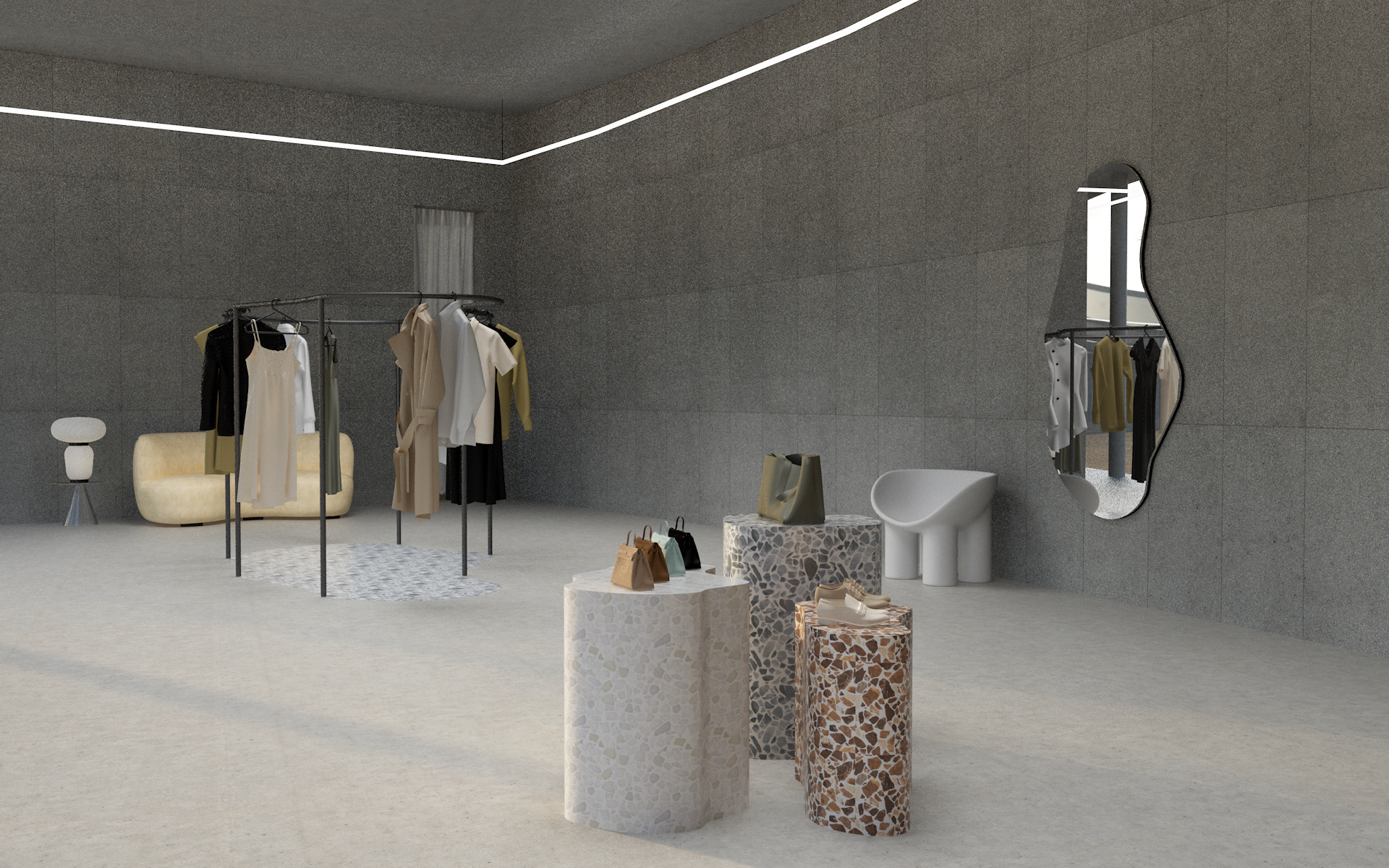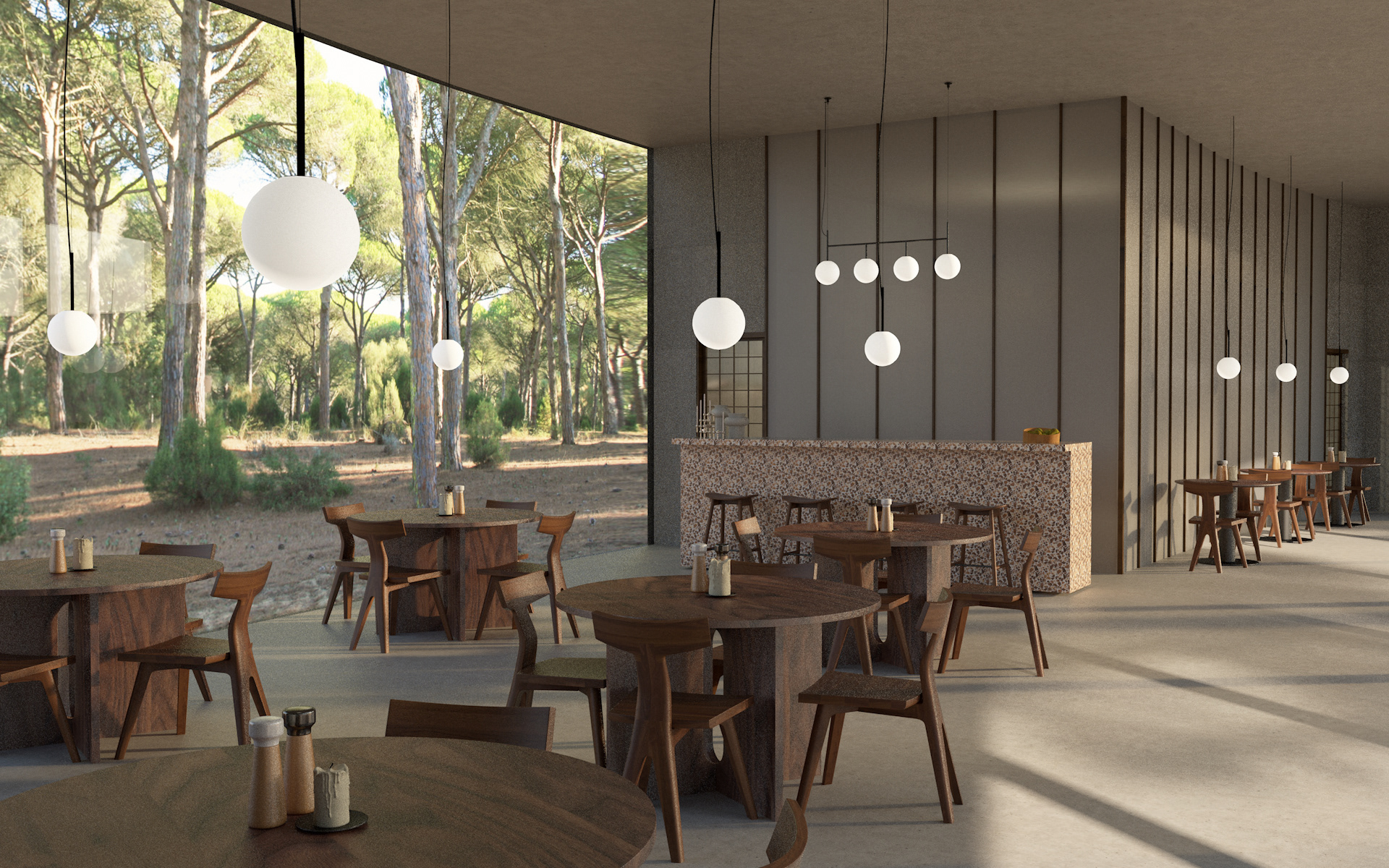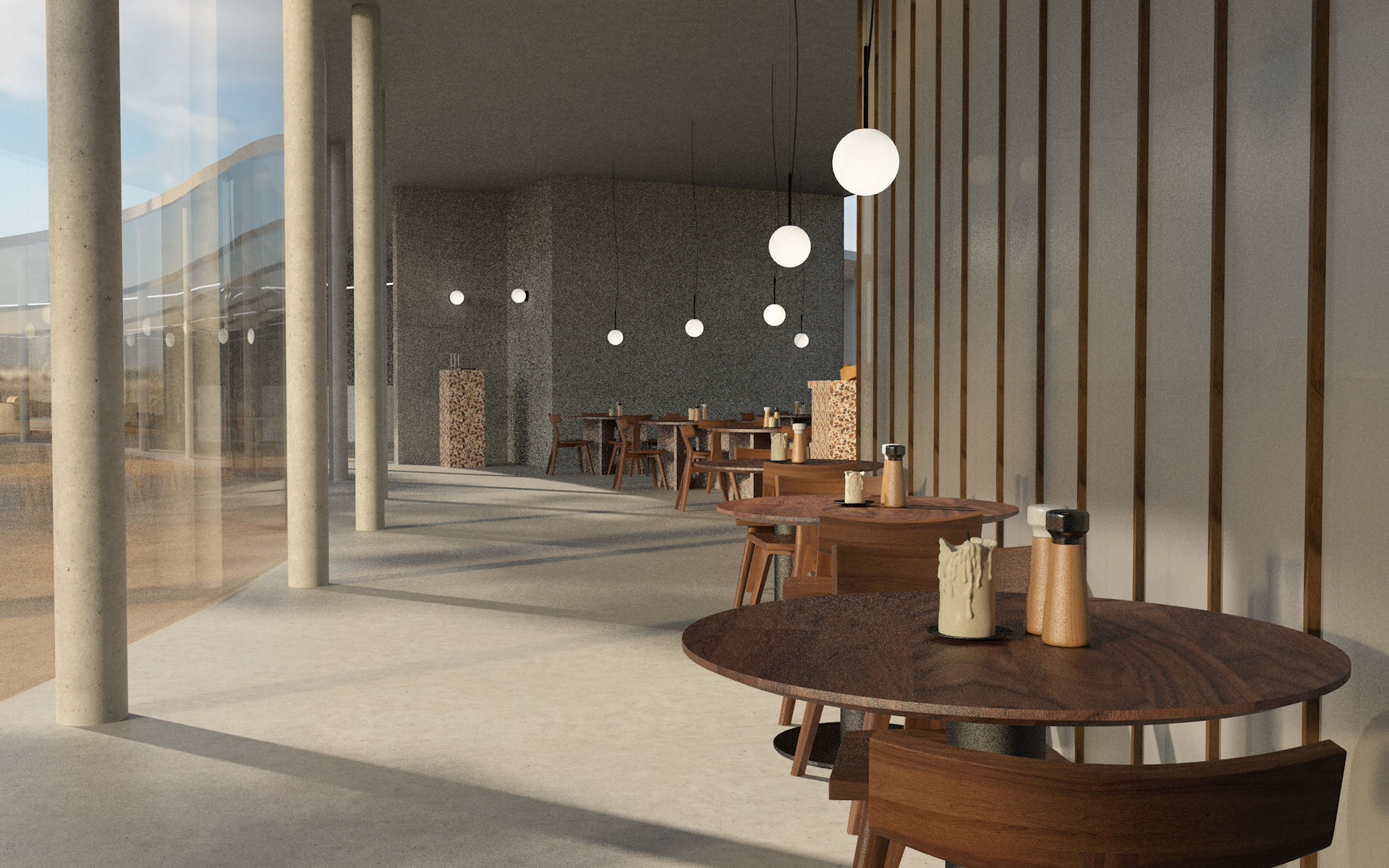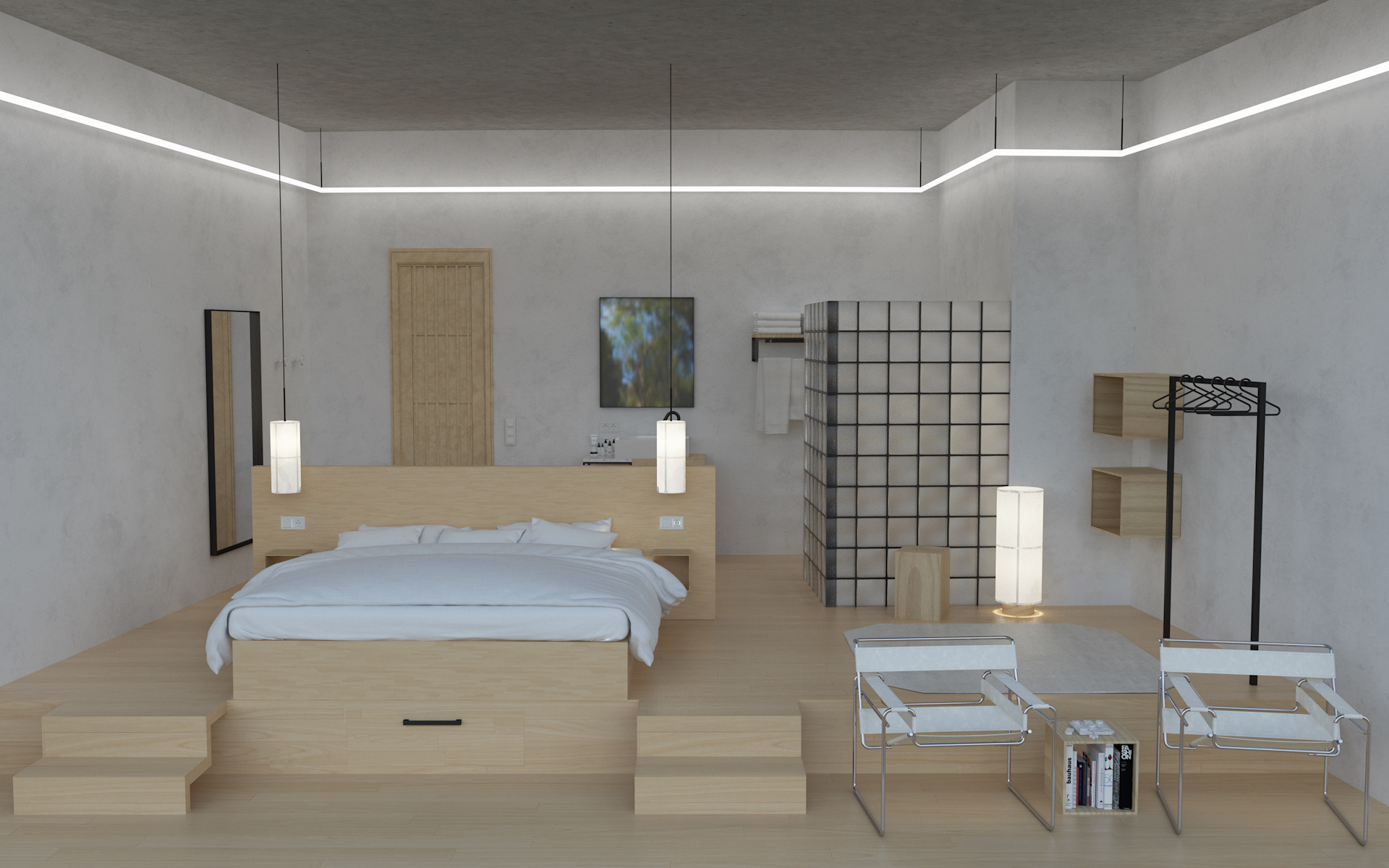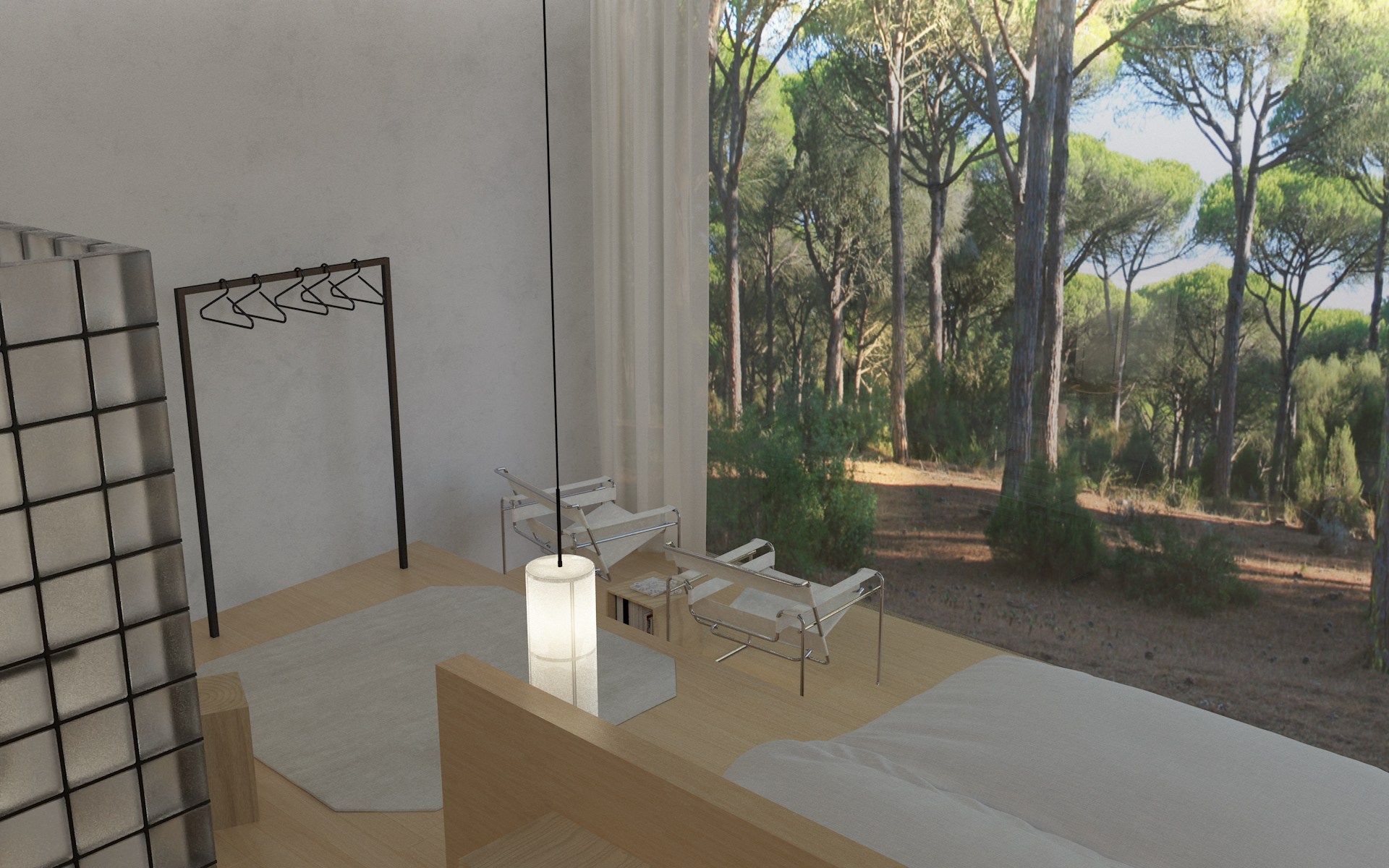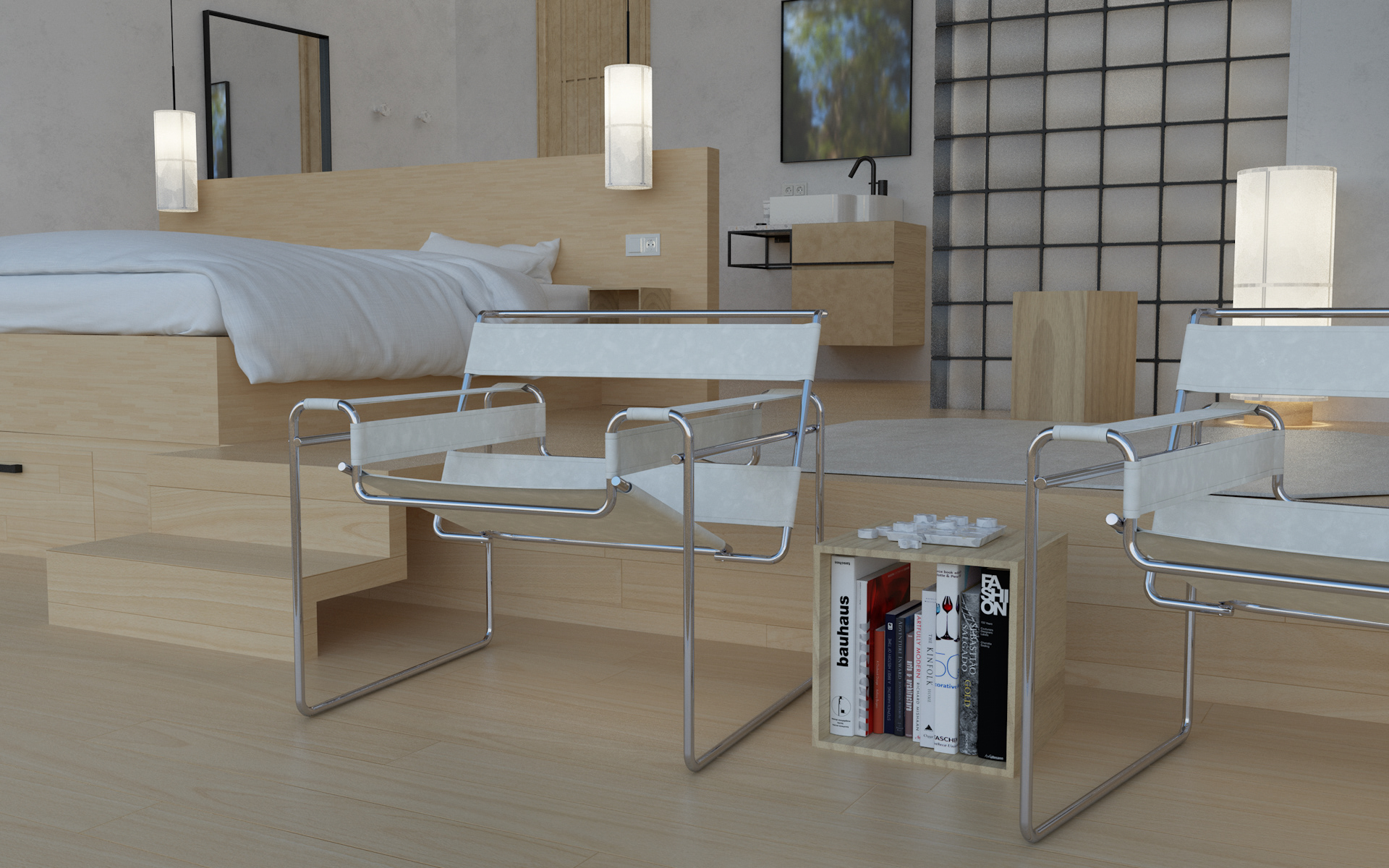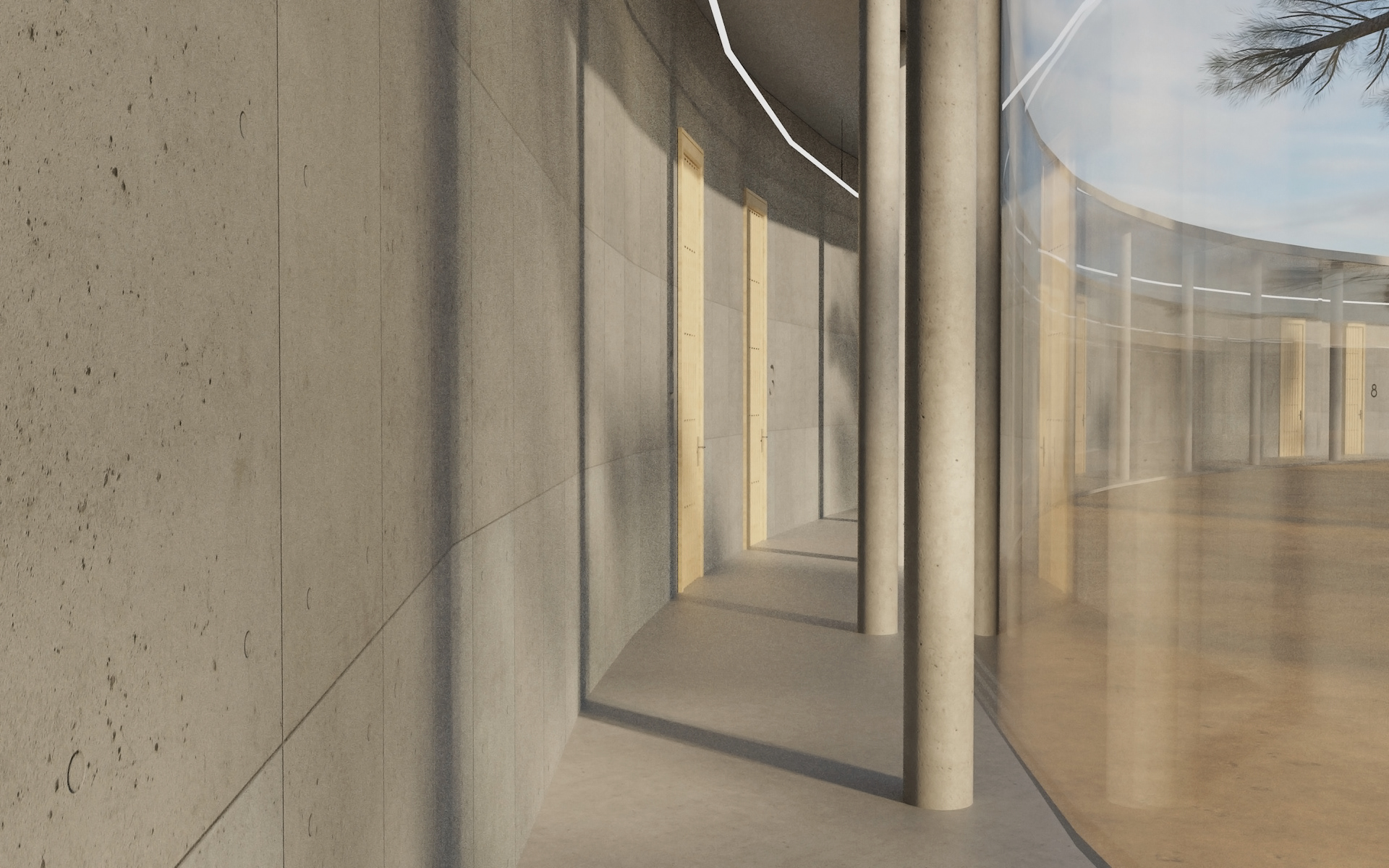 The 5-star boutique resort has a floor area of 1,650 m2. As large as the ring building will be in terms of area, it has been carefully reduced to a height of only one level in order to preserve a sense of space that is still human. The Jil Sander style and her philosophy define every detail of the Essensual Resort's 12 guest rooms and suites. The Jil Sander approach goes beyond visual aesthetics to offer a new level of service whose goal is to extend hospitality to each guest individually and make them feel as relaxed as if they were in their own home. In addition to rooms, the resort offers an expanded range of wellness and yoga services, provides 24-hour access to the gym, and has an in-house restaurant.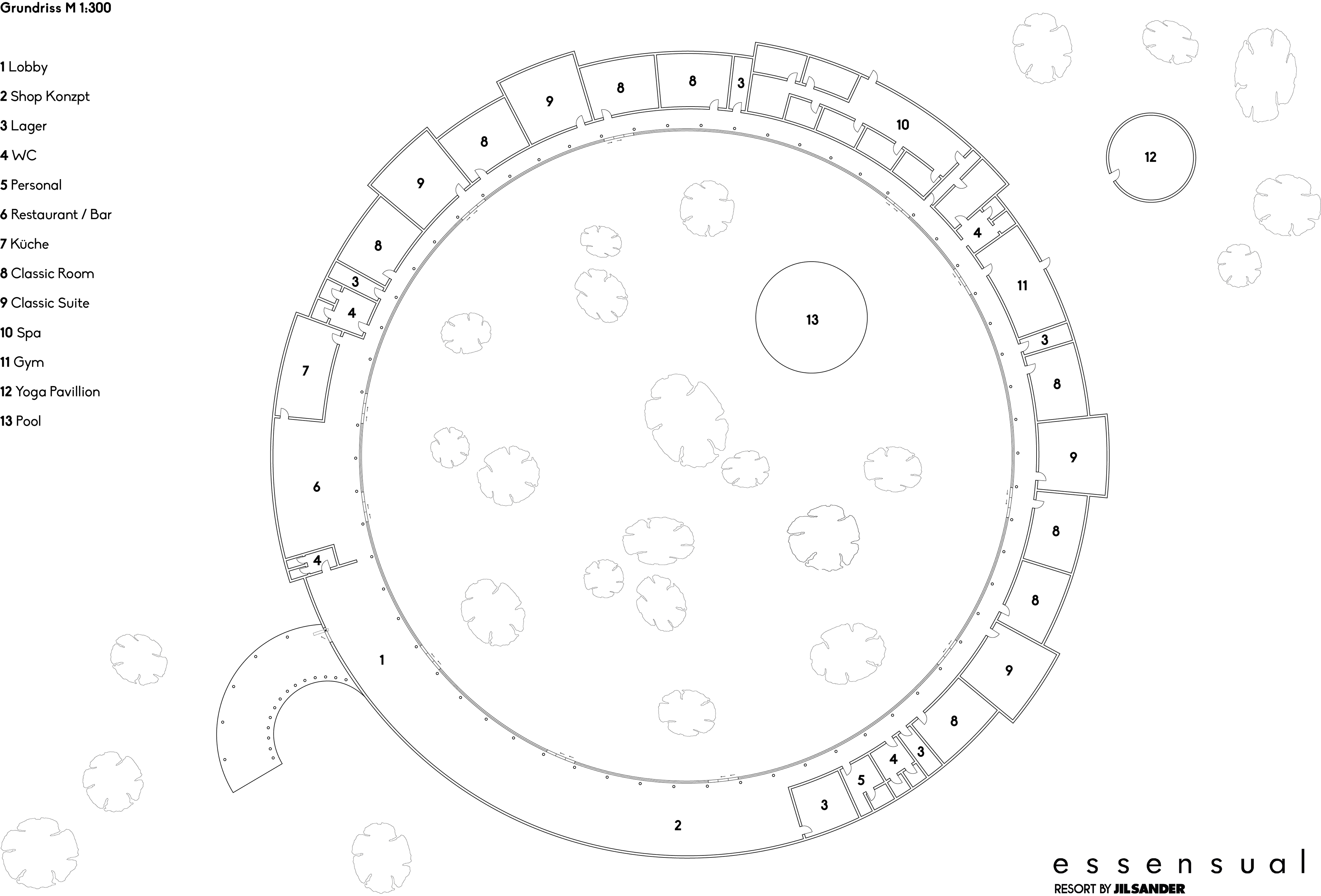 The layout of the hotel is geometric. A ring, which is broken up at individual points by highlighting. The meaning of the ring comes from its shape - the ring has no beginning and no end. It is considered a symbol of love, connection , togetherness, unity and loyalty.The entrance to the ring is through a curved ambulatory. Supported by narrow columns, tension is built.The architectural structure is made entirely of raw concrete. Glass is also a unique and prominent feature of the large ring structure. The inward-facing wall is made of large curved glass panels and supported by concrete columns. The outward-facing wall of the hotel rooms is also floor-to-ceiling glass to bring the breathtaking nature from outside to inside.